How Animated LED Sunglasses

Work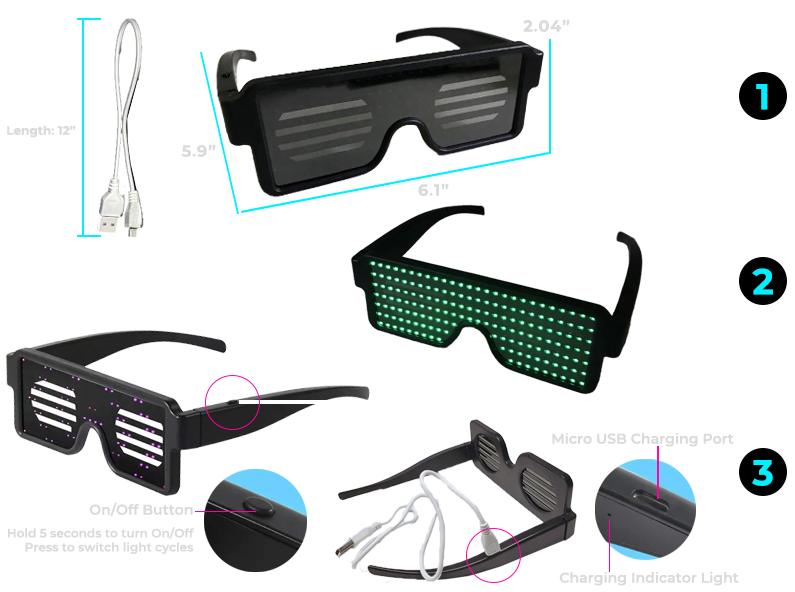 1.
Light up animated LED sunglasses use black plastic frame and shutter blinds style to allow you to see through the glasses while wearing them (view is partially obstructed).
2.
LEDs are built into the sunglasses design and animate fully when turned on. Choose between 4 different LED colors: red, green, blue or pink.
3.
LED Sunglasses will animate when you press the power button on the frame (hold for 4-5 seconds). Press the same button again to cycle through all 11 animations and 1 number game. Micro USB charge port is on opposite side of power button and has a charge indicator light to tell you when it's fully charged