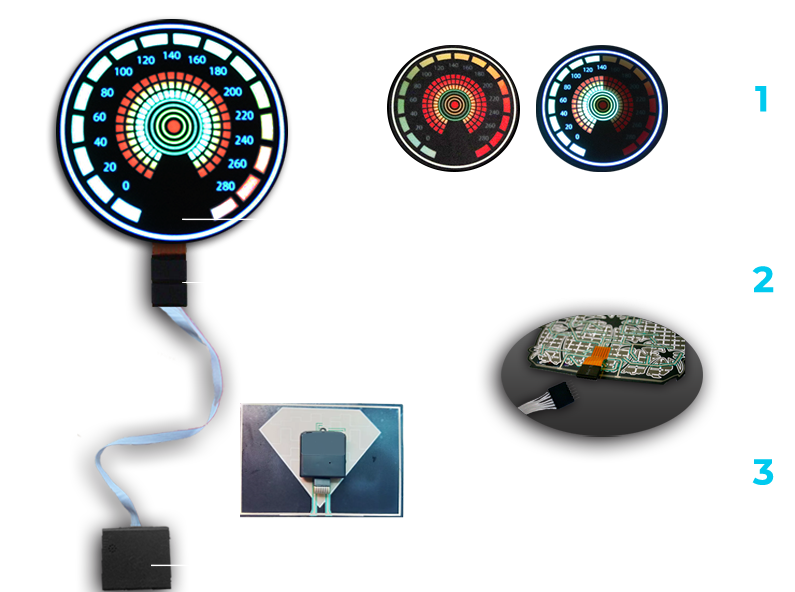 Your design is printed on an electroluminescent (or "EL") panel, made of a thin vinyl material with phosphorant inks. Your design is backlit into programmed lighting sequences.
The panel is plugged into a battery pack to power the lighting display. You can easily plug and unplug the panel if you need to remove from a garment to wash.
The EL Panel is powered by your choice of battery pack or inverter (uses 2 AAA or USB rechargeable batteries). Choose from a long cable ribbon (standard), or an upgraded "wireless" option where the battery pack is adhered to the back side of the light up panel.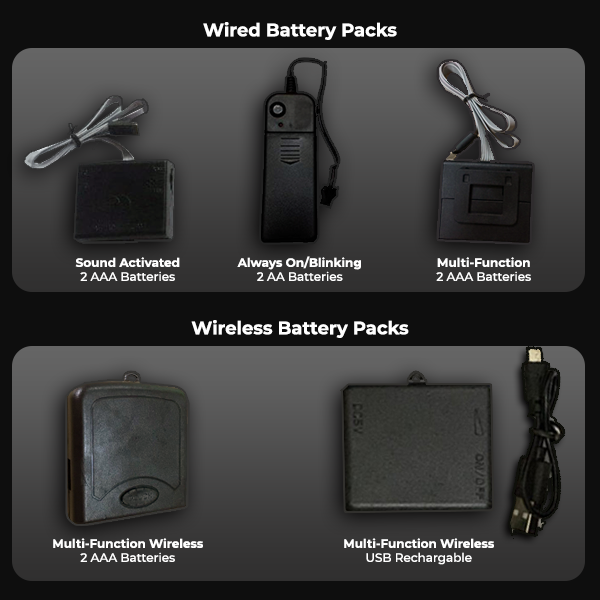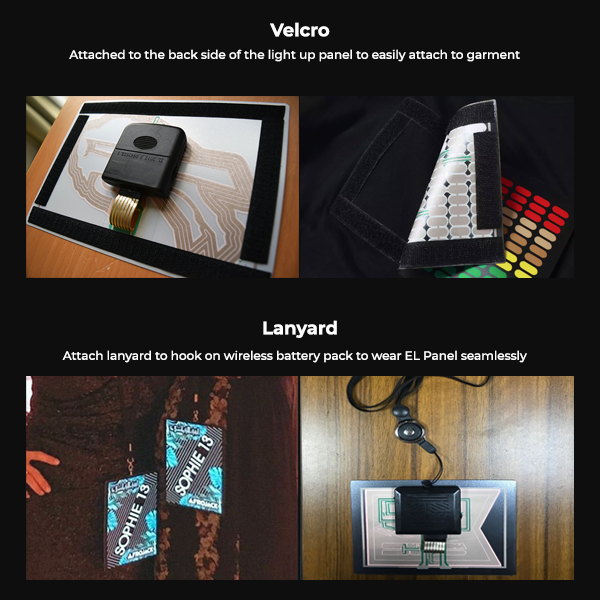 Fill out the Light Up Panel order form for a free mock up and quote!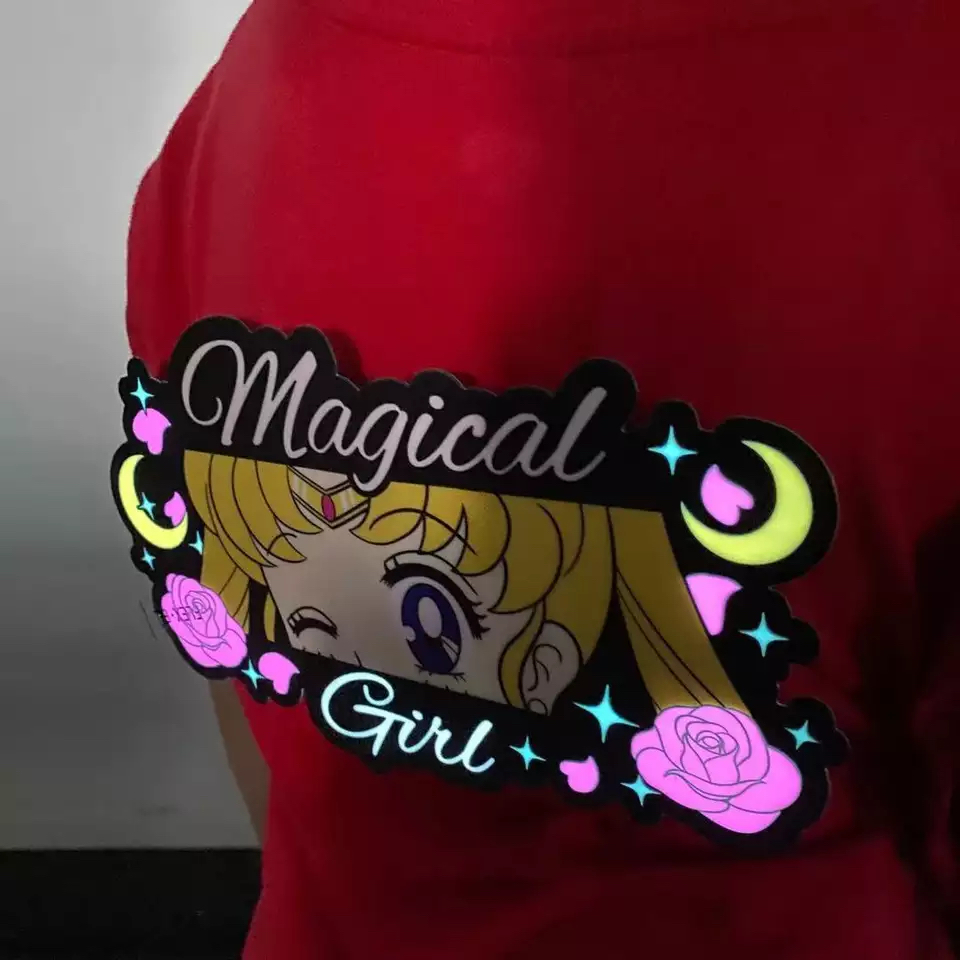 We require a minimum of at least 10 "EL" light up panels all using the same design. You pay a one-time set up fee for your design mold, so if you place an order in the future using the same design you will only pay the unit cost per item and shipping. Unit pricing decreases when you order quantities of 25, 50, 100, 250, etc.
No. EL panels are water resistant but they are not waterproof. That means the panel can get wet, for example if you were wearing this in the rain, but you cannot ever fully submerge the panels under water. The connection, power cable and battery pack should never get wet – especially while in operation. 
Choose whether you want a "wireless" battery pack which is typically adhered to the back side of the EL panel (additional cost), or if you want to use a standard cable ribbon wired battery pack. Either option can be made sound activated only (lights up exclusively to sound through hidden microphone built into battery pack) or multi-function which allows you to switch between sound activated, constant on, blinking, or automatic flashing settings at the press of a button. All battery packs use 2 replaceable AAA batteries, or you can upgrade to USB rechargeable option (additional cost).
EL technology is the same as what is found in the dashboard of your car. The printed design is visible even when not connected with power, but when turned on the design is illuminated through backlighting. Just like with your car dashboard, if you are in bright direct sun you may not see the light up effect. We do not recommend using the panels in direct sunlight without UV protected glass as the sun can fade the design. You should be able to see the design lighting up in most indoor settings.
We recommend sending a high resolution file such as .jpg, .png, .psd, .pdf, .ai, .eps, etc. The bigger the image, the better for printing. You can include as many colors as you'd like within your design at no additional cost. Our design team will make you a free animated .gif to show the lighting sequence of your custom "EL" panel design