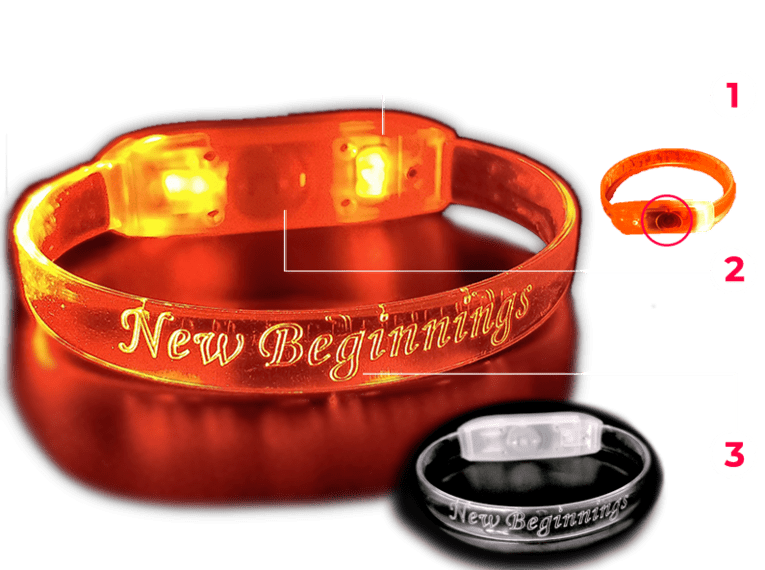 Slim, lightweight battery pack built into LED bracelet with pre-installed batteries that last for up to 20 hours of non-stop use.
Press the button to turn on your LED bracelet and shuffle through the lighting modes for color-changing and auto flashing bracelets. Sound activated bracelets have an on/off sliding switch you use to power the bracelet.
We laser engrave your logo or message onto the bracelet. The entire band lights up brightly. The bracelet is clear when turned off.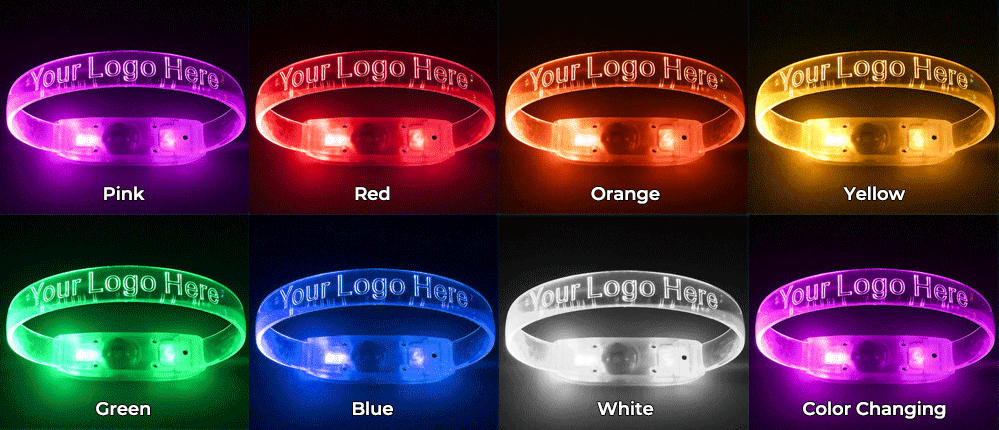 Sound Activated

Bracelets
Fill out the LED Bracelet order form for a free mock up and quote!