How Light Up ID Badges

Work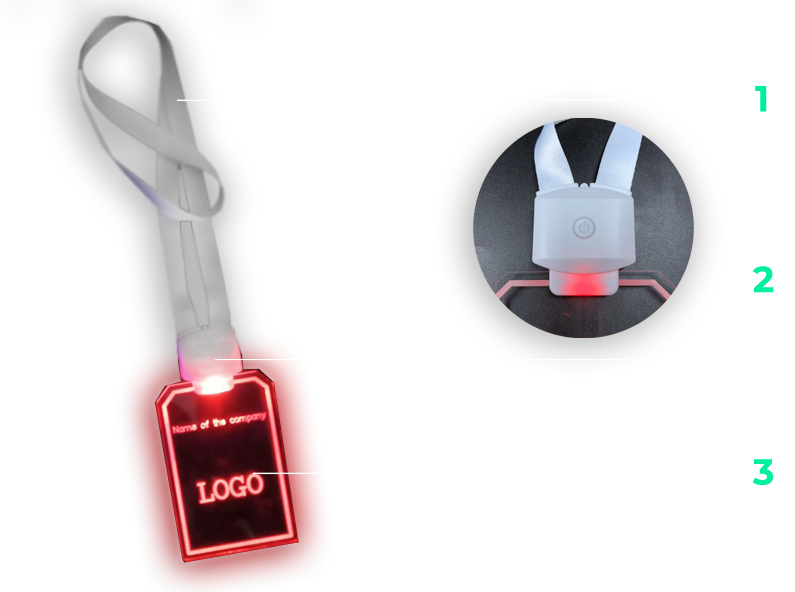 The lanyard itself does not light up, but can have your logo printed onto it for an additional cost. White poly-blend material.
This is the battery pack for the LED badge. Press it to turn it on and press it again to change the LED color (14 options, plus one color changing). Uses 2 CR2032 Batteries pre-installed.
Your logo or design is laser engraved onto the clear badge, which the LED lights illuminate through backlighting. Your print is still visible without power.
Fill out the LED ID Badge order form for a free mock up and quote!