How LED Champagne Glasses

Work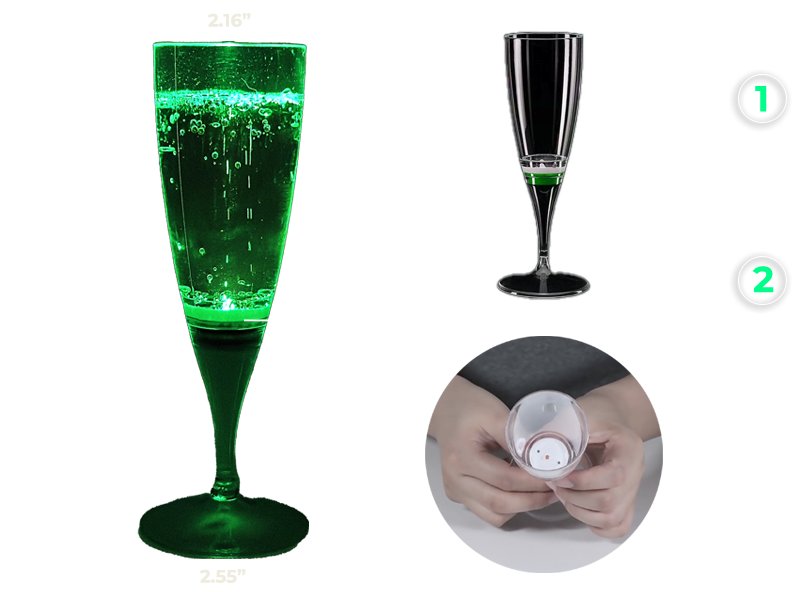 1.
LED Champagne glasses are made of clear, food grade PVC plastic. They are liquid activated and only light up when a drink is inside the glass. Once you finish the drink, the lights turn off.
2.
The built in battery pack sits at the bottom of the glass and includes a light sensor that detects liquid to illuminate. The product is safe to use when drinking or washing as the battery is completely protected. You cannot access or replace the battery (total life span 24-50 hours of use).