How LED Business Cards

Work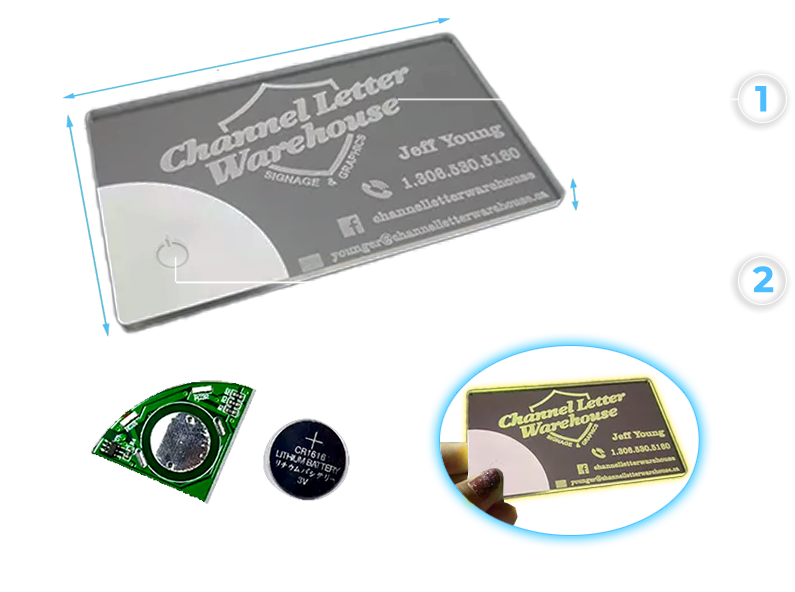 Your design is printed on clear acrylic material and can be laser engraved (white print only) or UV printed (choice of colors within print). When turned on, your design will illuminate the different LED colors.
The battery pack is on the left bottom corner of the business card. Uses a CR1616 battery built in and lasts for 30-50 hours. Touch the battery button to make the design light up. When customizing, choose between a single LED color (red, yellow, green, cyan blue, dark blue, purple or white) or a color-changing option that cycles through all the colors automatically.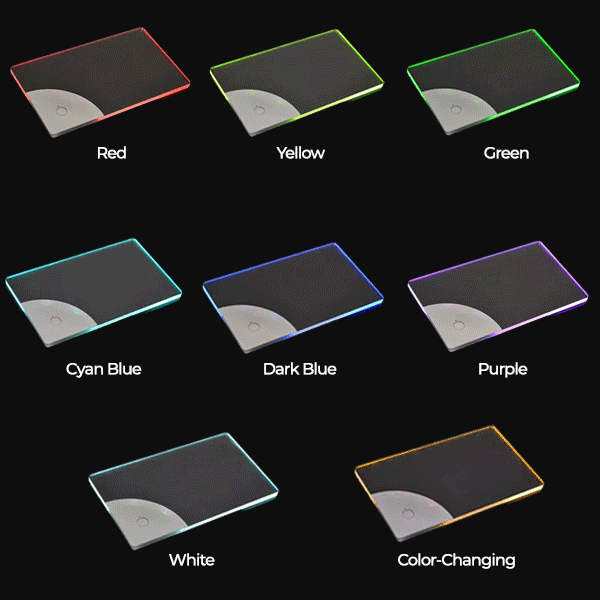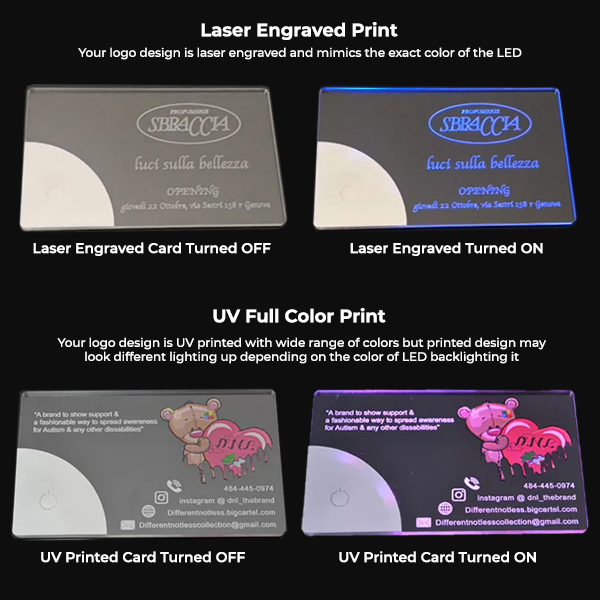 Fill out the LED Business Card order form for a free mock up and quote!