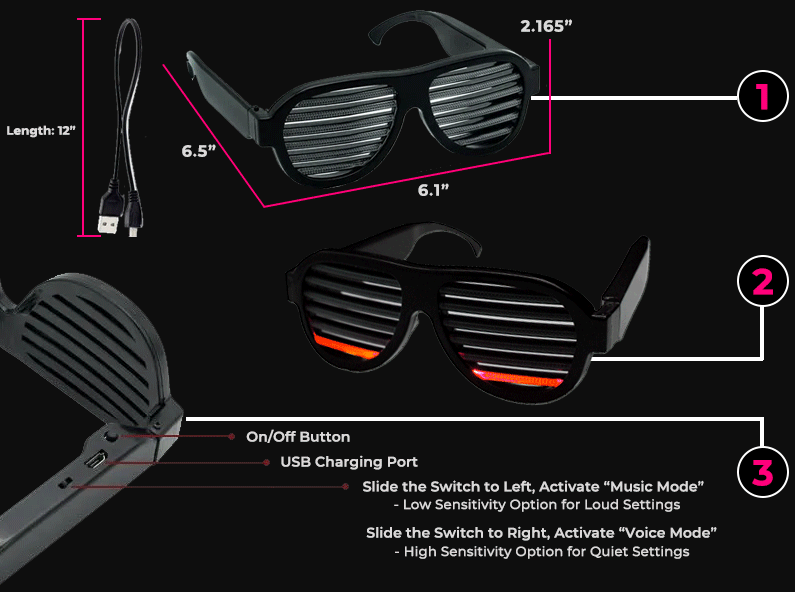 1.
LED Sunglasses use a black plastic frame, and look like ordinary "shutter shade" style of sunglasses when turned off. You can see through these, but your view is partially obstructed. One size fits all. Comes with a micro USB charging cord included.
2.
The LED lights are sound reactive, only lighting up and down in this pattern based on the amount of noise, sound, or music around you. The LEDs move from bottom to top in a red, blue, green color pattern.
3.
The left side of the sunglasses houses the built in lithium ion battery pack and charging port, as well as the on/off button and the sound sensitivity switch. Slide the switch to adjust how much sound the LED lights react to based on your setting.