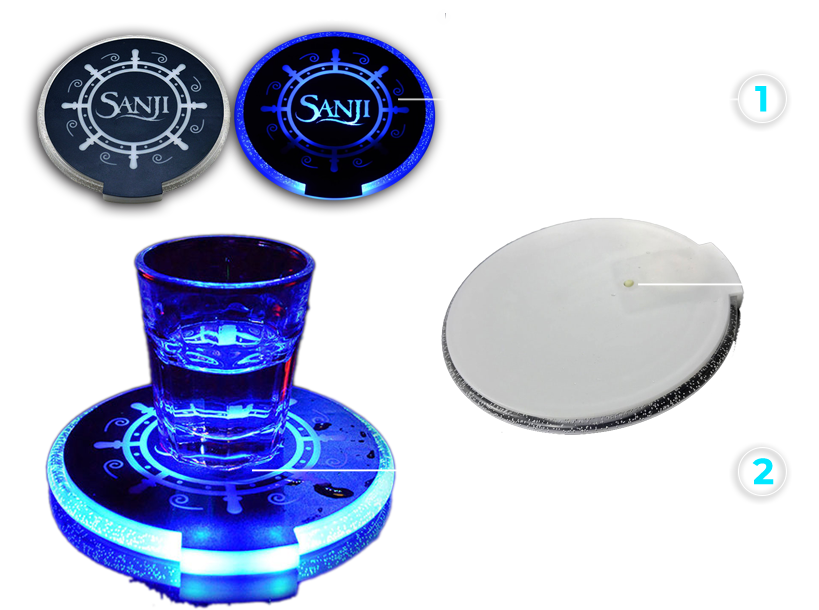 Your logo or design is printed onto the coaster. The printed design is visible when the coaster is off, and when lit up will illuminate fully. The LEDs will not light up black print, but will shine through any color – white shining the brightest. Able to use multiple colors to match branding or theme.
2. Drink Activated
Gravity Switch
The coaster design will illuminate once a drink is placed onto it directly. On the backside of the coaster is a gravity switch that ignites the LED lighting effect. Creates an interactive experience!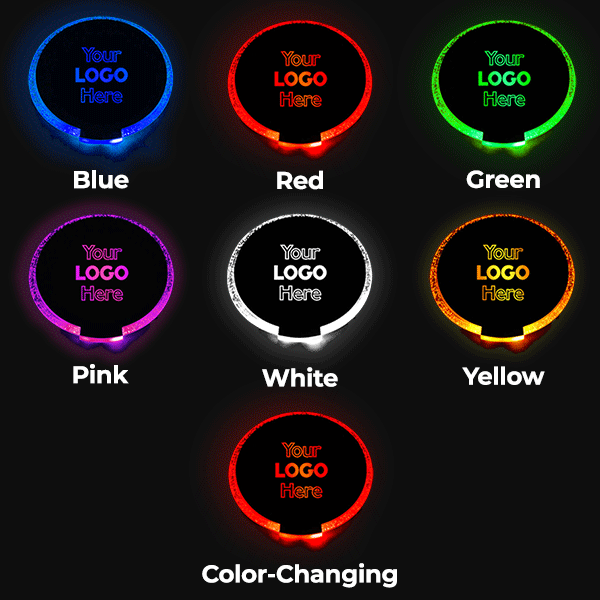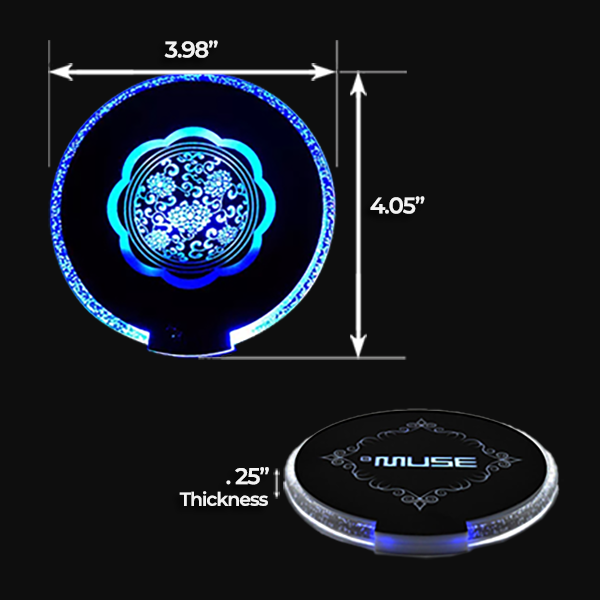 Fill out the LED Coaster order form for a free mock up and quote!