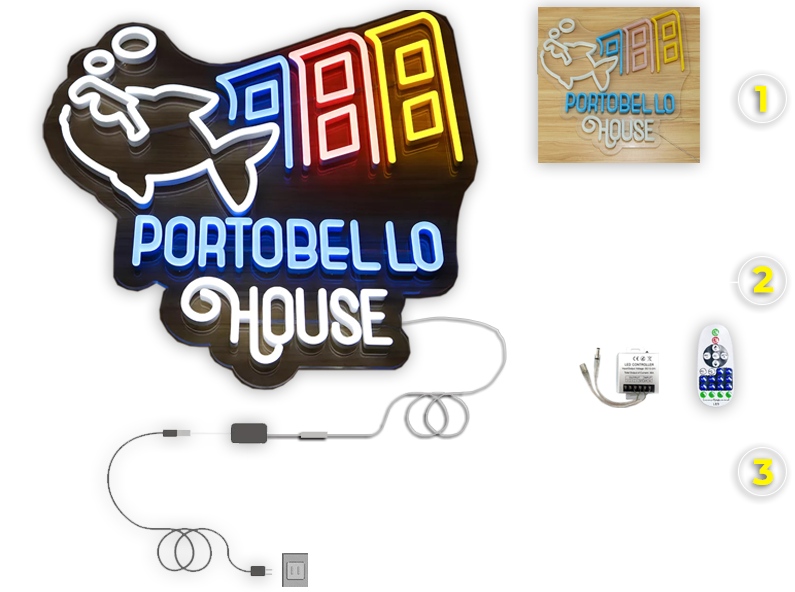 1. LED
"Neon" with Acrylic Backing
The neon sign is made from PVC coated LEDs which are attached to a clear acrylic backing board, typically cut to the shape of the design.
Signs come with 15ft of clear transparent cable that plugs directly into the adaptor. Optional, clear cable plugs into receiver box to sync remote with your sign for dimmer or color-changing options.
Your sign is powered by a simple plug adaptor (100-240V), similar to a laptop charger. Attach the adaptor to the clear cable directly, or through the receiver box, and then plug into an outlet.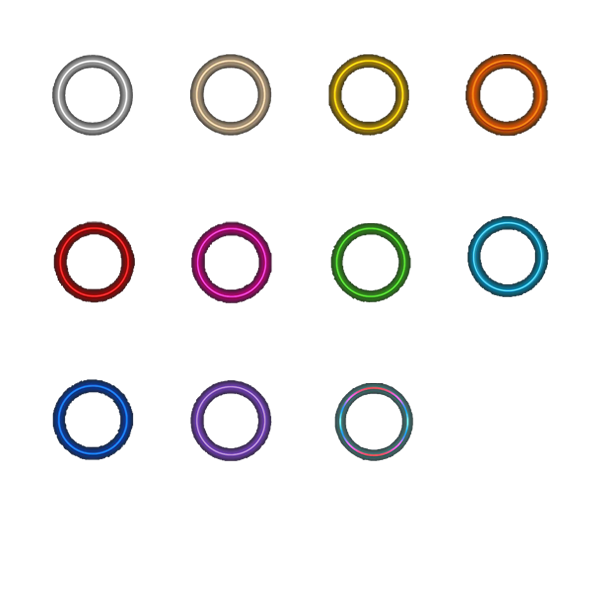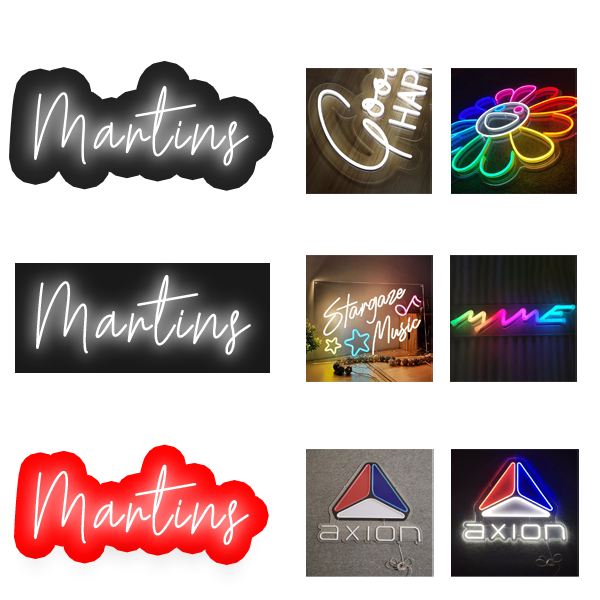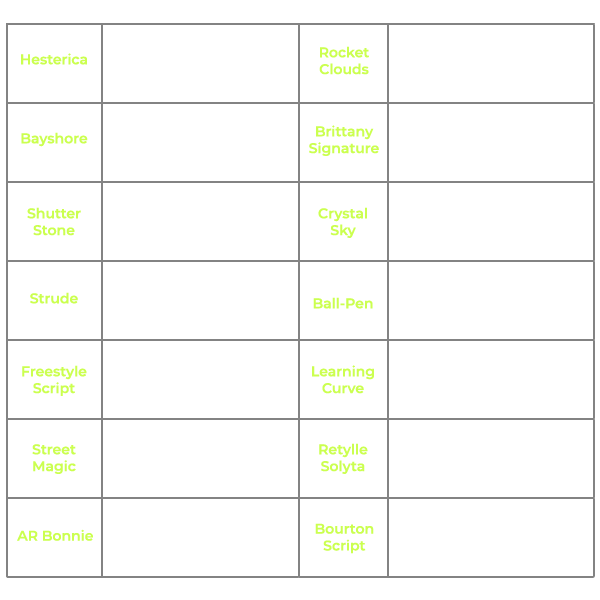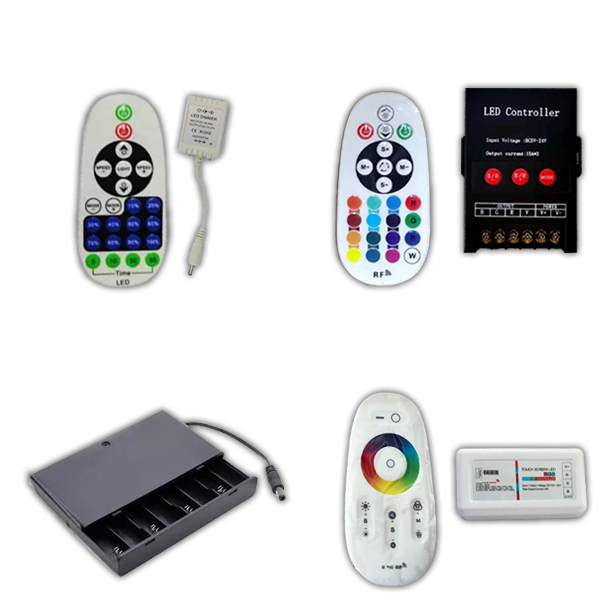 Fill out this order form to get a free quote and mockup!