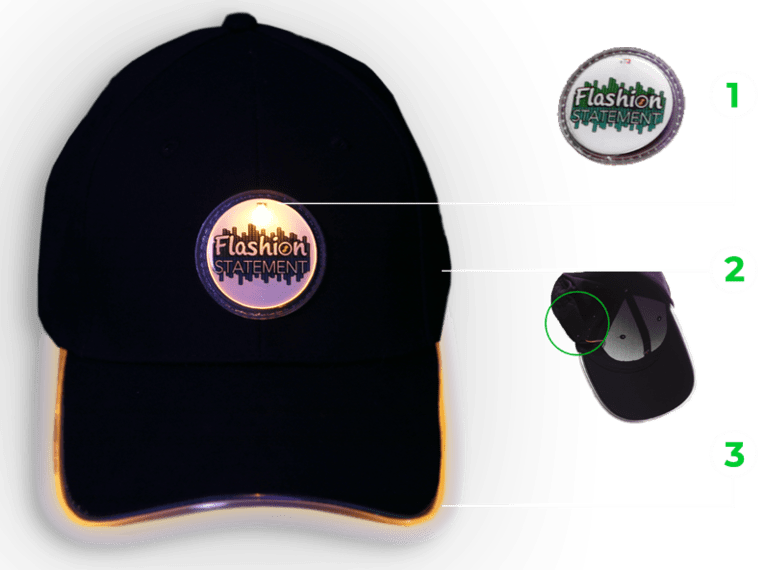 Your design is printed on a silicone badge and sewn onto the hat. There is an LED light at the top of the patch that illuminates your logo.
The hidden battery pack sits on the side of the hat. There is a button you push to turn on the hat and control the lighting modes.
The brim lights up using fiber optic cable on the same control as the silicon logo badge.
Fill out the LED Baseball Hat order form for a free mock up and quote!