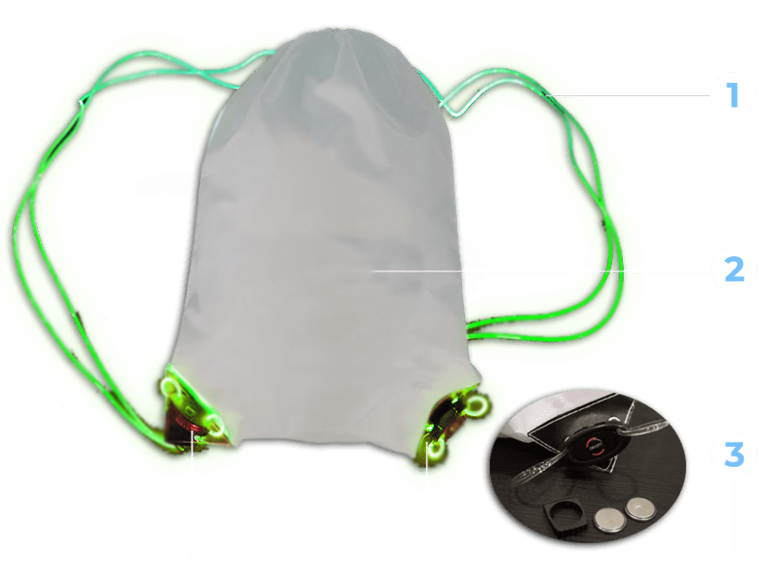 1.
Fiber optic LED lights are the strings for the back pack. These are clear when off and light up a glowing color when turned on. There are two separate on/off switches per side in order for you to control the lighting modes of each separately
2.
Polyester durable drawstring bag that can fit plenty of items
3.
On/Off/Mode changing control switch where you can turn each side on separately. The 3 mode functions are: solid on, fast blinking, slow blinking. Each side uses 2 CR2032 batteries each
.