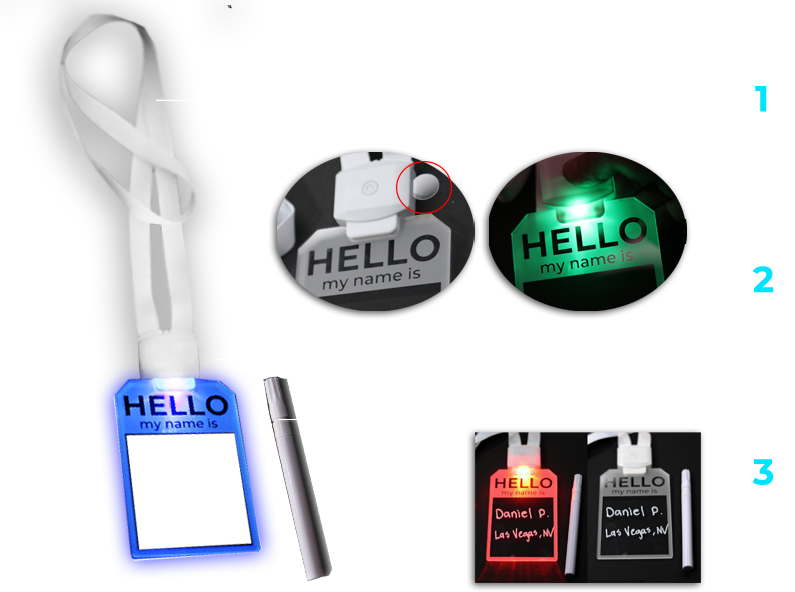 1.
White poly blend lanyard. Lanyard itself does not light up, but will glow under UV blacklight.
2. 
LED Badges operate with 2 CR2032 batteries (included). Pull the plastic tab to activate the battery pack. Easy power button to turn on badge. Press through to choose from 14 LED color options and 1 color changing style.
3.
White paint marker is included with each LED badge. Use it to write your name, and it will illuminate under the LED lights. Permanent ink–use nail polish remover or paint thinner to write over and over again.