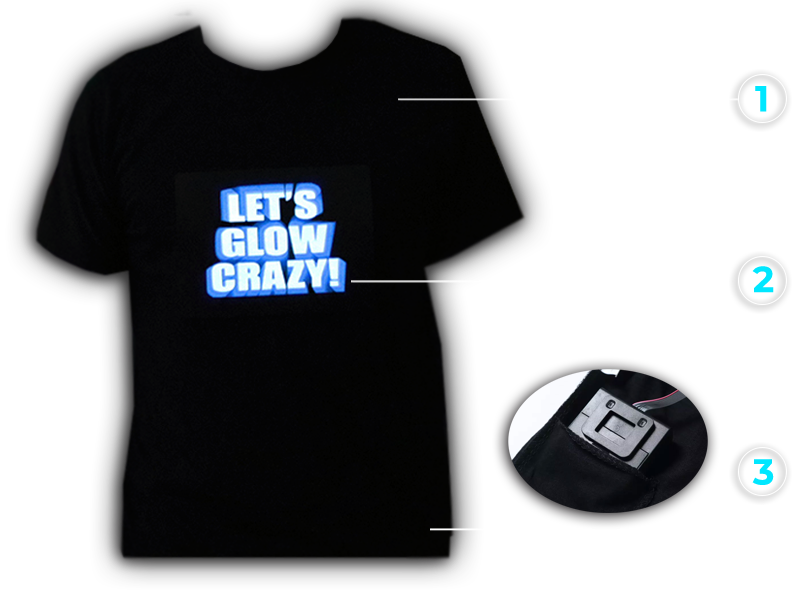 1.
LED T-shirts are made of 100% pre-shrunk cotton. The shirts are special tailored to fit standard unisex sizing.
2.
The shirts design is printed on a thin, vinyl-like EL panel that is attached to the shirt with velcro. This material allows the design to be visible when turned off, and when connected to power, the colors within the design illuminate in animated patterns.
3.
The light up shirt is powered by a small hidden battery pack that sits in a pocket inside the bottom hem. Using 2 replaceable AA batteries, you can flip the switch and watch as your design lights up in animated patterns.