---
Light Up Panels
Attach It To Anything!
What Is An "EL" Panel?
---
Our light up panels utilize electroluminescence (EL) technology to create vibrant animated displays. The design is printed onto a vellum-like material, and then illuminates through back-lighting when connected to power. This is the same technology that lights up your car's dashboard–but our small, convenient battery packs allow so many more applications. Our light up panels can be attached to t-shirts, magnets, lanyards, picture frames, and so much more. If you can think it, we can blink it!
---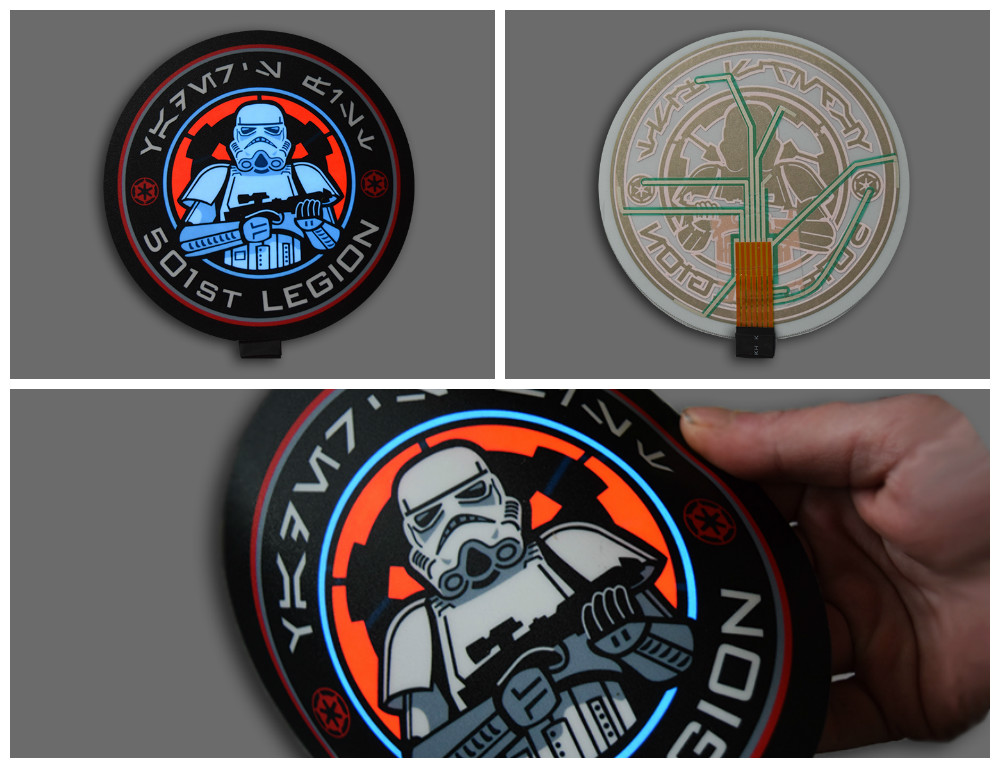 How EL Panels Works
Light up panels allow you to animate your logo, product, or message to amplify your marketing.
The panels are made of a bendable vellum-material that is completely weather proof.
We print your design onto the material, which when connected to power, illuminates using backlighting.
Using our wireless battery packs, these panels can light up effortlessly with the press of a button.
---
---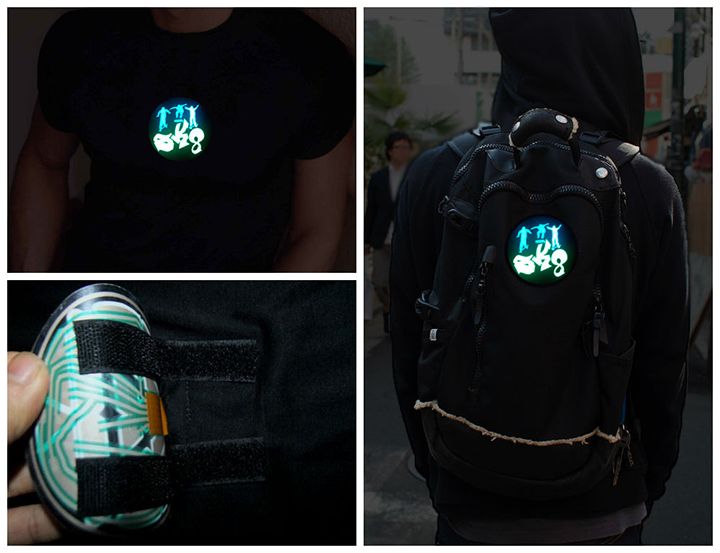 Attach the Panel Yourself
---
Our light up panels are super portable and easy to use.
We can attach velcro to the panel for seamless integration onto any garment including motorcycle jackets, dance costumes, sports uniforms, backpacks, etc.
Our clients have found all sorts of creative uses for these panels–we've even seen them used as pasties!
Paired with our wireless battery pack, you can re-use our light up panel in as many ways as you can dream.
---
---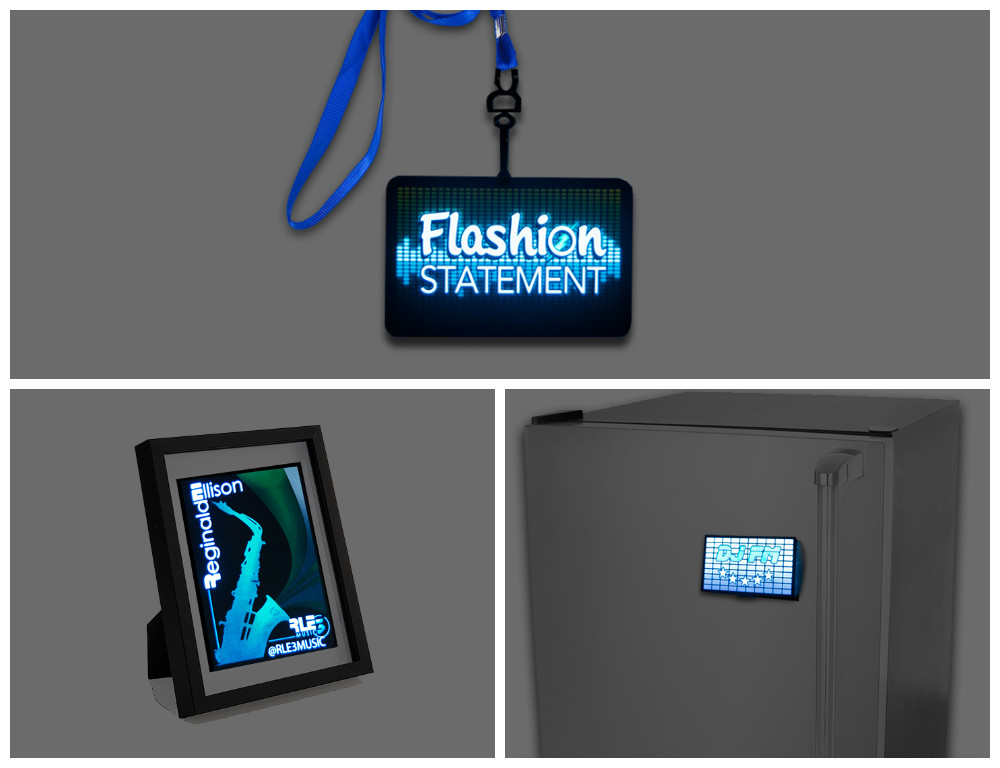 More Panel Applications
---
Light Up Lanyard Badges

Attach our customized light up panels to lanyards to create an awesome buzz for your company event. We guarantee no one will be able to forget your name! Our light up lanyard badges make a lasting impression. Perfect for concert venues, conferences, trade shows, or any other big event.

Light Up Refrigerator Magnets

Make a sound activated light up refrigerator magnet with your logo as an amazing promotional product. Our magnets are attached to the back of the wireless battery pack on the panel. You simply press a button and it will light up.

Light Up Panel in a Frame

Make a custom light up panel and put it in a picture frame. You simply cut a small hole in the back of the frame, slide the connection through and attach the battery pack on the back.
Want To See Your Own Design On A Light Up T-shirt?