---
Light Up Panels
Attach To Anything!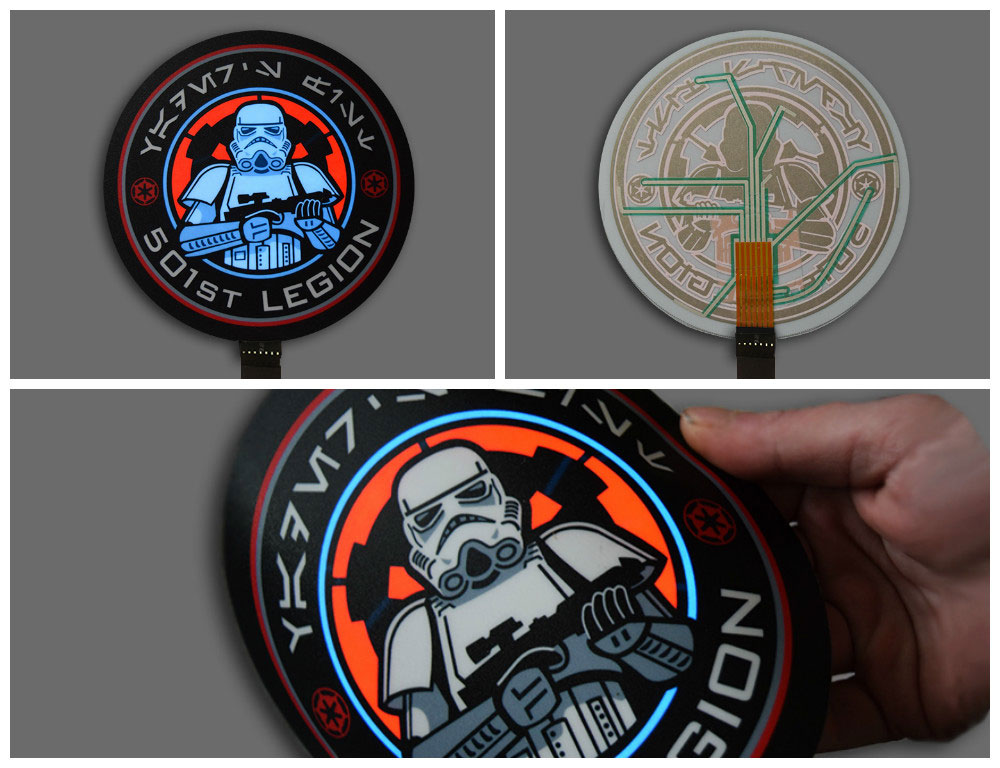 How EL Panels Work
Light up panels use electroluminescent (or EL) technology to animate your logo, product, or message. Amplify your marketing efforts with these unique illuminated items.
EL panels are made of a bendable vinyl material, thinner than a credit card, and is completely weather proof.
We print your design onto the material, which when connected to power, illuminates using backlighting. Your design can animate in different sequences, or remain lit up statically.
When using a wireless battery pack, the panels light up effortlessly with the press of a button. Using velcro or adhesive, you can attach them to anything!
Signs & Posters
---
Step up the display at your next event with light up EL posters and signs. These eye catching posters are guaranteed to make your message stand out! Using a 12V wall plug, EL posters are incredibly bright and allow for more complicated lighting sequences. Light up panel posters can be made sound activated or flash automatically.
Trade shows & Conferences
Retail displays
Business events
Advertising and promotion
Car Panels
---
Our EL posters can also be utilized onto your vehicle to create a one of a kind advertising product. The light up poster is powered through a 12V cigarette lighter adapter. Attach these to the inside of your car using adhesive or suction cups. Can be made with transparent background for better visibility.
Business advertising
Supporting local politicians
Event promotion
Car shows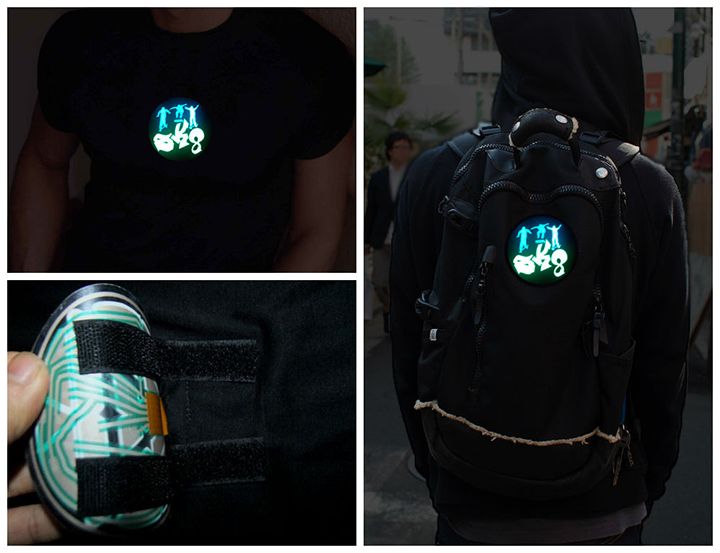 Attach To Any Garment
---
Using velcro you can attach the light up panel for seamless integration onto any garment. We have customers apply these to motorcycle jackets and vests, dance performance costumes, sports uniforms, and more. Great for added safety or flare!
Clothing items
Backpacks
Purses & Totes
Arm bands
Other EL Panel Applications
---
Since light up panels are so thin and versatile, there are countless other ways you can use these. We can provide a wireless battery pack and lanyard to light up your logo over a dress shirt, or incorporate a poster into an aluminum frame. Get creative and add magnets, hanging pins, and anything else you can think of. We'd love to help make your dream product come alive with our EL panels.
Lanyards
Picture frames
Refrigerator magnets
Wall hanging display