How Light Up T-shirts Work
---
Our light up shirts use a thin electroluminescent or "EL" Panel that is attached to the t-shirt. The EL panel connects to a battery pack, sitting in a special tailored pocket inside the shirt. The sound activated battery pack allows the design to light up in response to music or any noise. The automatic flashing battery packs allow the design to light up automatically in different patterns and sequences.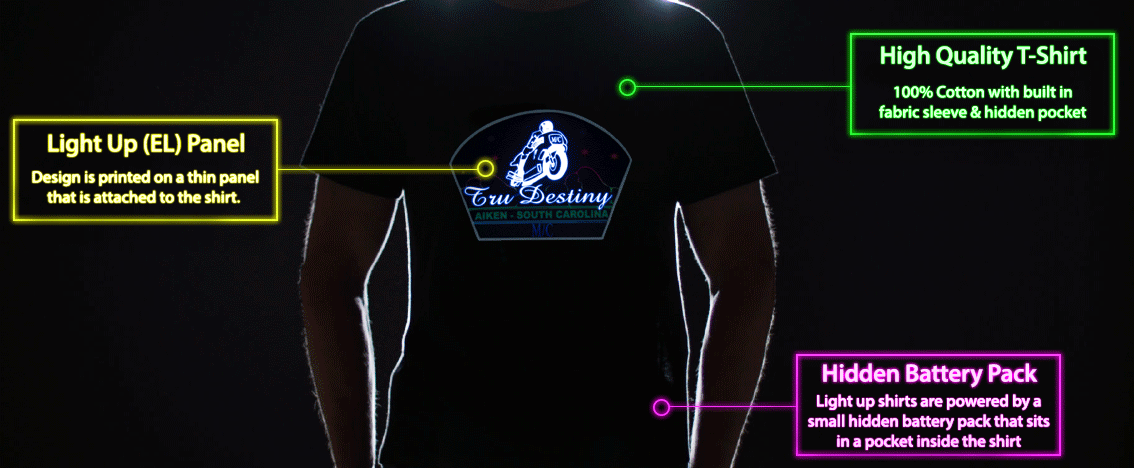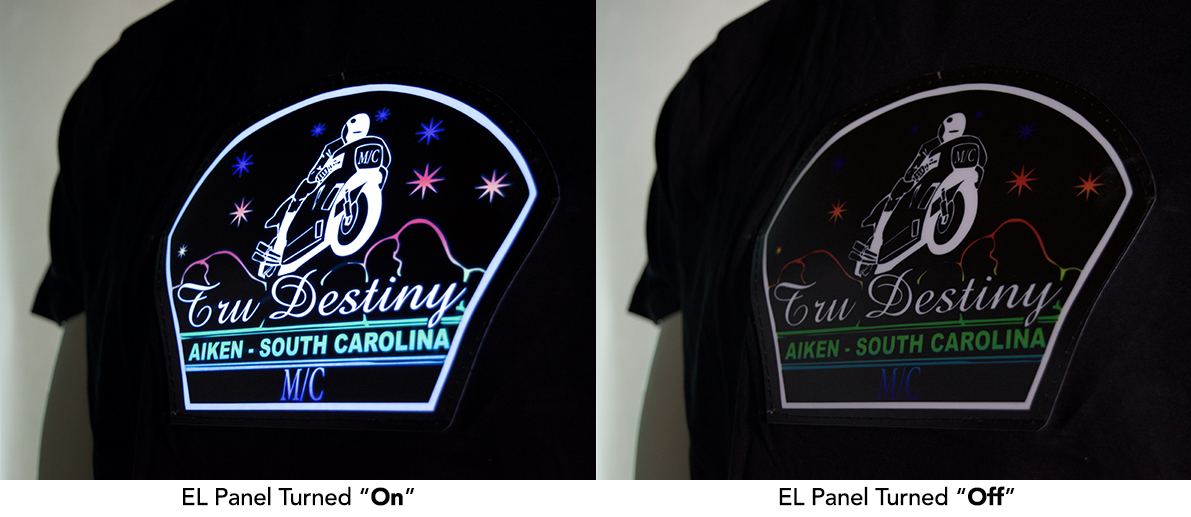 Thin and Flexible Panel

EL panels are thin, flexible and water resistant. They are incredibly lightweight as the material is thinner than a credit card.

Design Is Always Visible

You can always see the design that is printed on the panel. The technology works through backlighting where it will illuminate the colors in the design when the battery pack is turned on. When it is turned off you can still see the design printed–it just won't light up.
Shirt (Inside Out)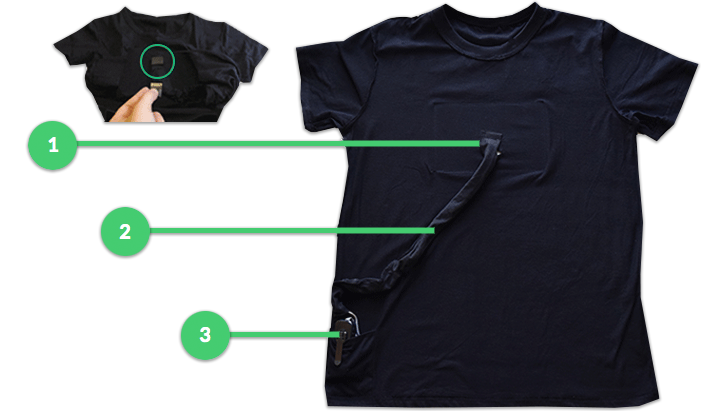 Connecting Plug

This is where the battery pack plugs into the panel. You can also plug the connection in the other way and it will light up in the opposite direction

Fabric Sleeve

This sleeve made of soft cotton material covers the thin wire from the battery pack so you don't feel it on your skin

Battery Pack Pocket

This pocket is hidden inside the shirt. You can also take the battery pack out of the pocket and clip it to your pants belt buckle or in your own pocket of your pants
Sound Activated
Sound activated light up t-shirts will light up in response to music or any sound.
These battery packs use 2 AAA batteries and have a sound sensitivity dial to adjust when you are in a loud or quiet setting.
There is an "ON" and "OFF" switch so your shirt doesn't always remain lighting up.
Perfect for concerts, music shows, dance teams, bands, DJ's, parties much more.
Automatic
Automatic flashing LED shirts light up in 5 different animated sequences. You can adjust the way the shirt lights up at the press of a button.
These packs use 2 AA batteries, and when switched  to "ON" you can cycle through the different patterns.
If you turn the battery pack to "AUTO" it will sequence through all the animations automatically.
Perfect for trade shows, conferences, night races, or any night time event.
Sewn On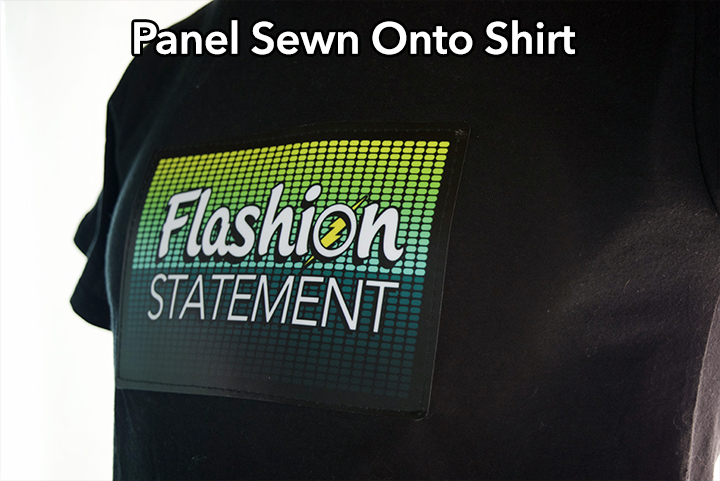 We typically recommend sewn on panels to the shirt because they look more professional and don't stick out like the velcro option. These are handwash only or dry cleanable once you remove the battery pack.
Velcro-ed
---
The other option is to velcro the panel onto the shirt. Velcro tends to stick out more because there are two added layers of velcro in between the panel and the shirt. These are machine washable. Carefully unplug the connection from the panel, take out the battery pack, peel off the velcro-ed panel and throw the shirt in the washer and dryer.