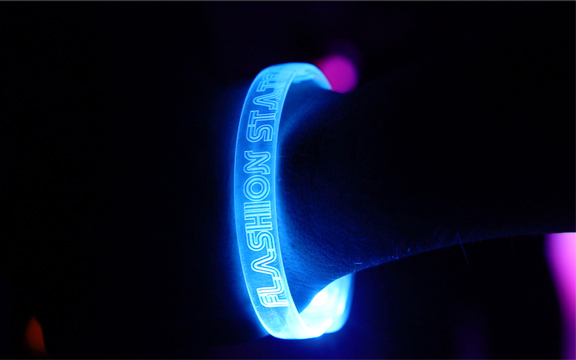 What is a personalized 
LED Light Up Bracelet?
LED bracelets use a built in battery to light up in various colors and settings. Your logo is laser engraved to create a one of a kind customized light up promo product.
Batteries installed & included, lasts for 20+ hours of use (depending on setting)
3 different lighting modes: constantly on, fast blinking and slow blinking
Choose your light up option: sound activated, automatic flashing, or color changing
Incredibly bright and interactive, perfect for night events, concerts, clubs, etc
Laser engrave any logo or message (included in the cost)
Lights up 360 degrees–even the battery pack glows!
Our talented design team can make you a custom design from scratch
See how our product works by ordering a pre-made sample of an LED Bracelet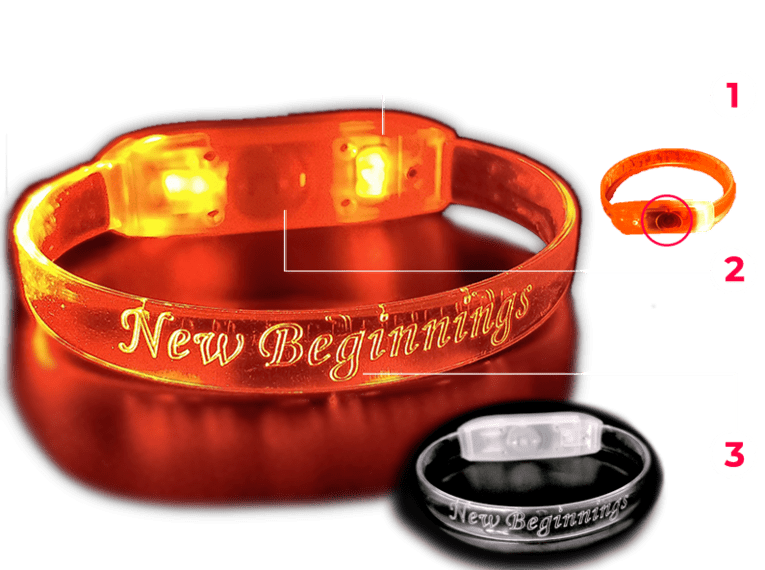 Slim design battery pack with pre-installed batteries
Press this button to turn on your LED bracelet and shuffle through the lighting modes
We can engrave your logo or message on the bracelet. The entire band lights up brightly. The bracelet is clear when turned off.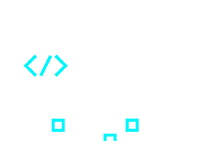 Fill out our custom order form
Select a product, fill out your information, upload your artwork, and choose your options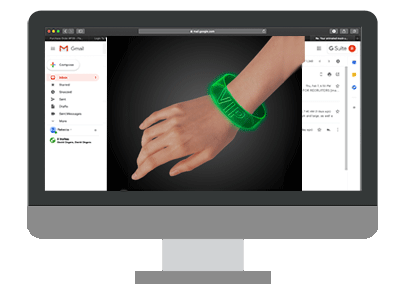 We send you a custom quote and animated mock up
Within the following business day, we will e-mail you a link to your quote with a mock up of your light up bracelet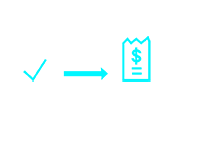 You approve & Pay Invoice
Once satisfied you can approve the quote and pay the invoice. Production begins the business day following payment