Custom LED

Drawstring Bags
What is a Custom
LED Drawstring Bag?
We can screen print your logo on an LED light up drawstring bag! The strings light up using fiber optic cables that are comfortable and extremely bright. Each side of the bag has a separate battery compartment and on/off switch that controls the light settings. Choose from constantly on, slow flashing, fast flashing or OFF. The batteries come pre installed, all you have to do is pull the tab and the fun begins. Perfect promo item for night time events and to help be seen at night.
Uses 4 CR2032 Replaceable batteries
3 light settings: On, fast blink, slow blink
We screen print your logo on the bag
Unique promo item for giveaways or night events
Our talented design team can make you a custom design from scratch
See how our product works by ordering a pre-made sample of an EL Panel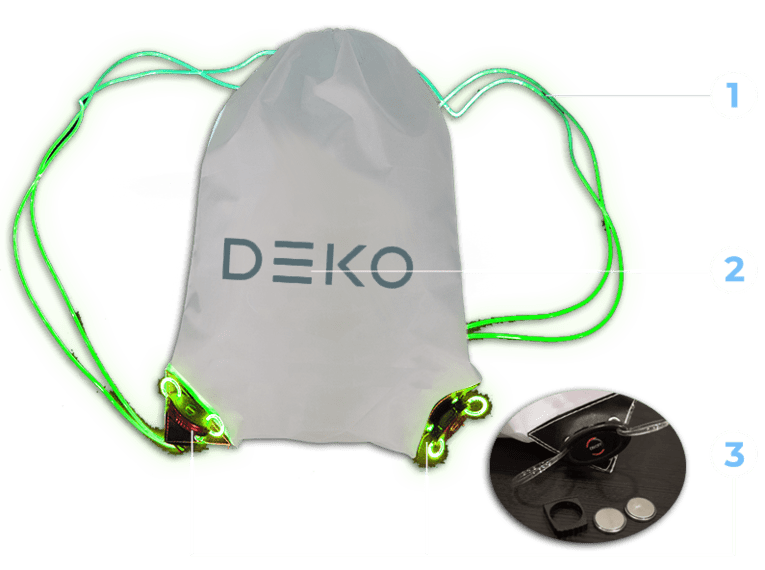 These are fiber optic light up strings where you will hold the bag. Each side has its own control and battery pack.
We will screen print your logo on the bags. A 1 color print is included in the price of the bags.
This is where the small battery pack sits. It contains 2 CR2032 batteries each side. Press the button to turn it on and to switch between light modes: on, fast blinking, slow blinking, off.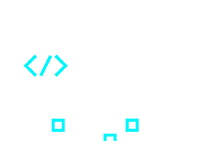 Fill out our custom order form
Pick a product, fill out your information upload your artwork and choose your options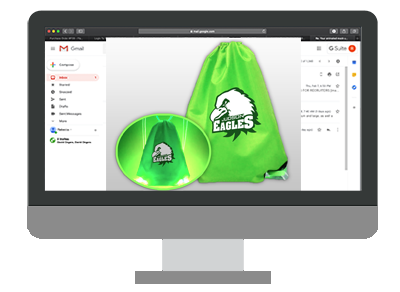 We send you a custom quote and mock up
Within the following business day, we will e-mail you a link to your quote with the mock up of your design on a drawstring bag.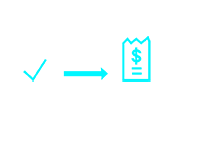 You approve & Pay Invoice
Once you are satisfied you can approve the quote and pay the invoice. Production is started the following business day