Sell

Custom

Light Up
Products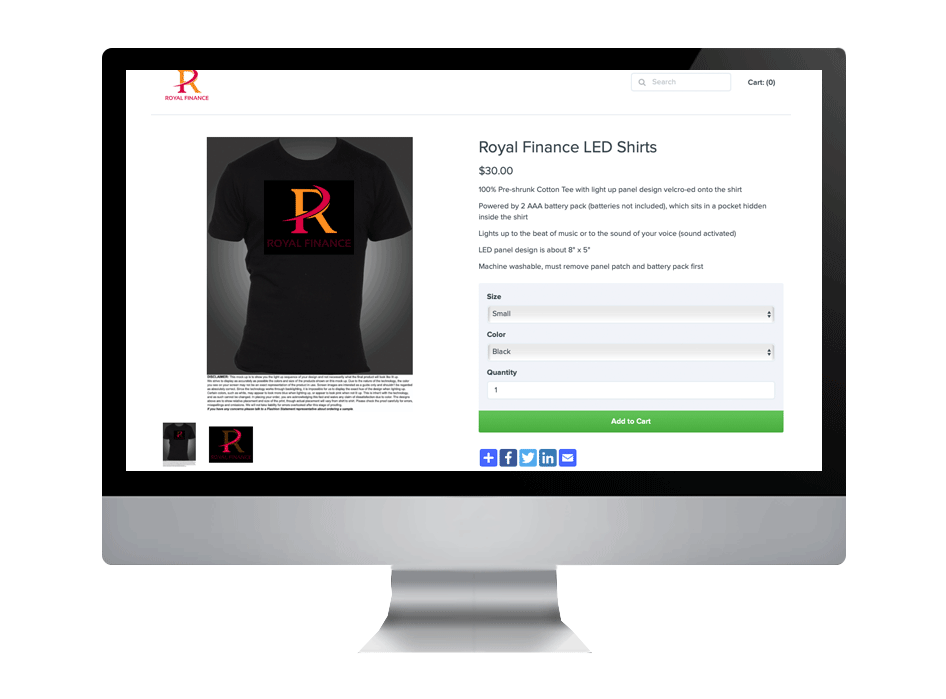 Raise money for a cause or design your own line of unique light up apparel. Risk Free.
We work hand in hand to set up your store or fundraiser, providing an animated mock up of your design lighting sequence. Once the campaign ends we fulfill & ship the orders directly to your clients. You will then receive the profits raised from your campaign.
Fill Out Our Campaign Form
Fill out the fundraiser form with your specific campaign or store details, including any artwork design files.
We Will Send You An Animated Mock Up
The animated mock up will show the lighting sequence of your design. Upon approval we will launch your campaign page.
You Promote Your Campaign
Share with your friends & family through social media, email, or word of mouth. The more you sell, the more money you raise.
We Fulfill & Pay You The Profits
Once the campaign ends we fulfill the order and ship the shirts individually. You will then receive the profits raised through Paypal.
Check out some past fundraisers we have been able to raise money for with our custom light up products
Frequently

 Asked Questions
Our talented design team can bring your design idea to life. Send over a rough sketch, or as many details about the design you're looking to make and we'll get the creative juices flowing.