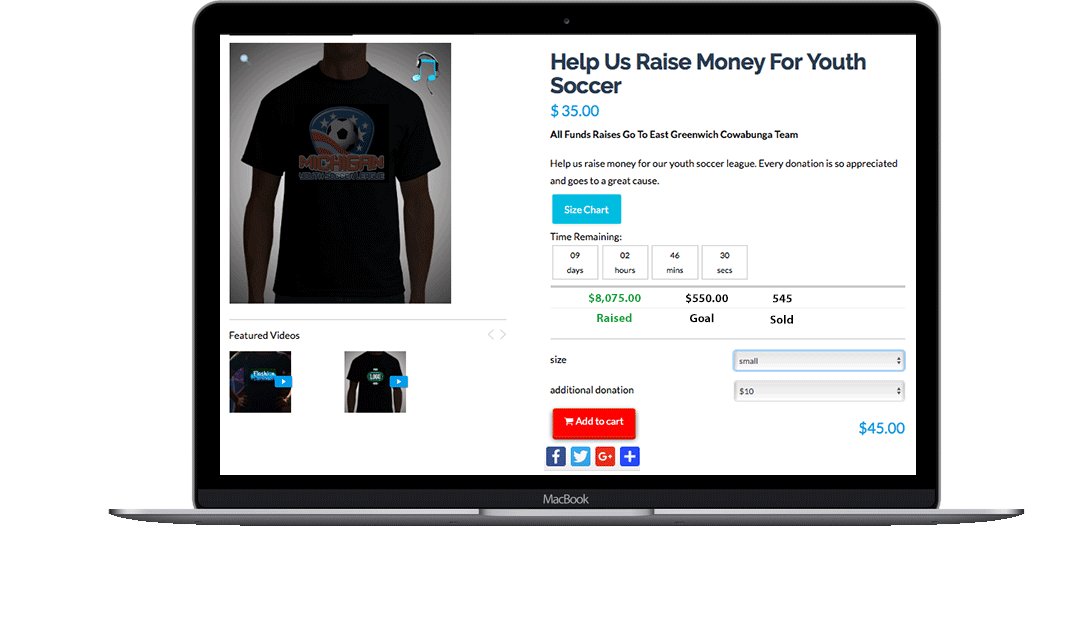 Raise money for your cause by setting up a light up t-shirt fundraising campaign. Zero inventory, and zero risks.
Start a Fundraiser
Light Up T-shirt
SCROLL
Create Your Own

Fundraiser!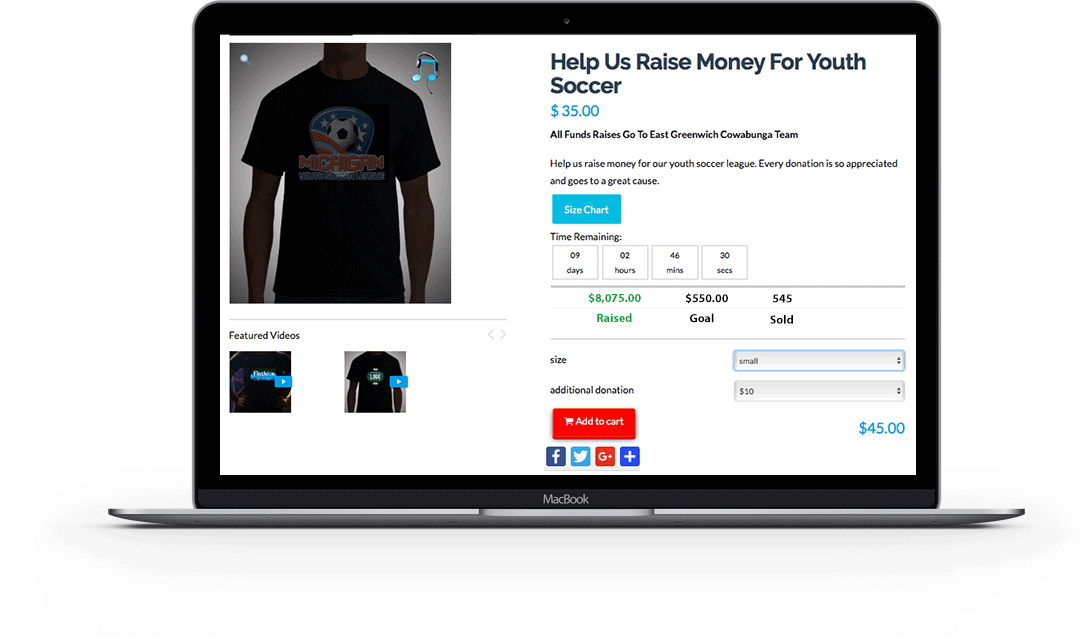 Make Your Own
Light Up T-shirt
Start A Fundraiser
Fundraiser!
Fill out our fundraiser form with all your campaign details and await approval
Once your design is approved you will receive a link to your fundraiser page with your design animating
Promote your campaign to family and friends through social media and/or emails
Once your campaign is completed you will receive your profits from the campaign
Admin Dashboard
Every campaign creator has a custom dashboard that shows the progress of your campaign, how much has been raised and how many have been sold
Complete Fulfillment Handled
We handle everything from production to shipping out the product to each customer
Dedicated Page
We set you up with your own unique URL so you can promote your own page to your supporters
Additional Donation
You can collect additional funds right on your page to raise the most amount of money
Choose Your Campaign Length
You can choose how long you would like your campaign to last to collect as much money as possible
Social Share Buttons
You can share your campaign with your friends and family on social media easily with a click of a button
Profit Calculator
See how much money you can raise for your cause!
Frequently Asked Questions