Raise money for your cause by setting up a light up t-shirt fundraising campaign. Zero inventory, and zero risks.
Start a Fundraiser
Fundraiser!
Light Up T-shirt
Create Your Own
SCROLL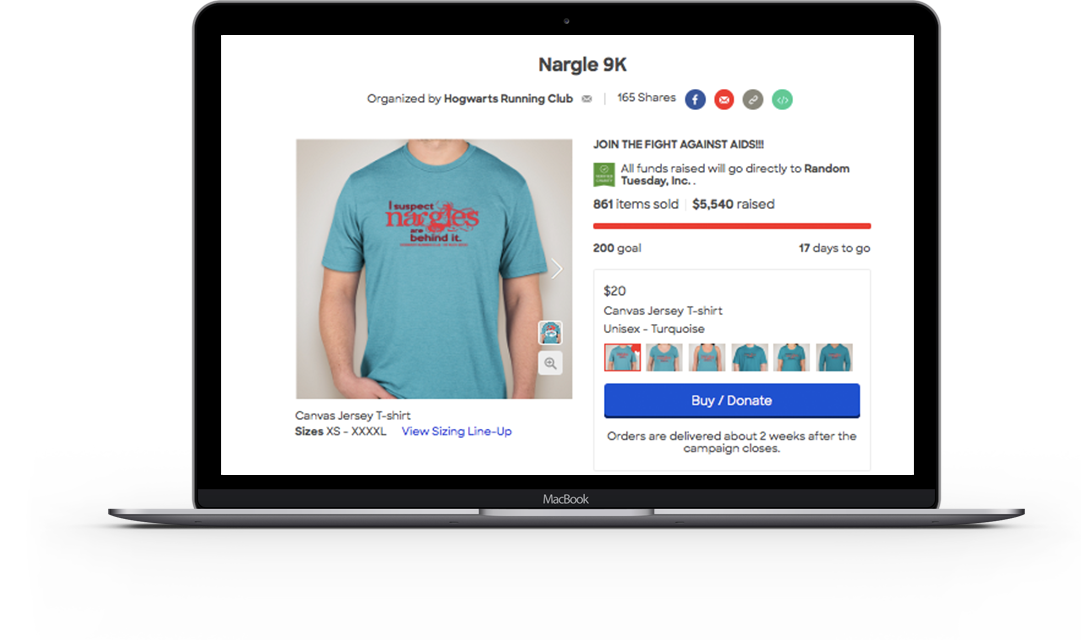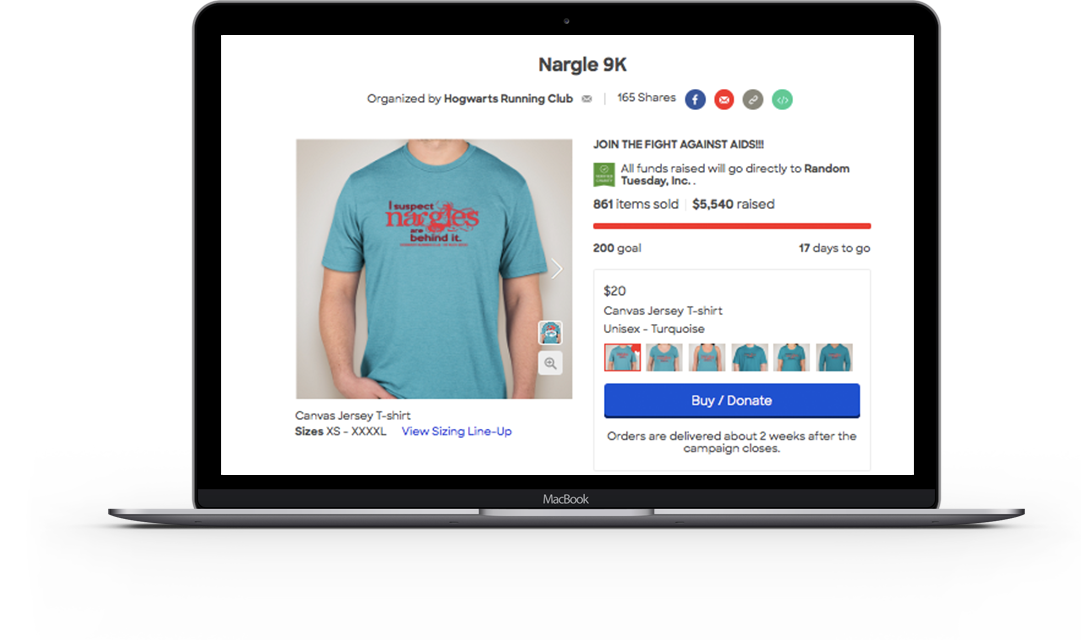 Make Your Own
Light Up T-shirt
Start A Fundraiser
Fundraiser!
Step 1.
Submit a Form
Fill out our fundraiser form with all your campaign details and await approval
Step 2.
Confirm & launch
Once your design is approved you will receive a link to your fundraiser page with your design animating
Step 3.
Promote
Promote your campaign to family and friends through social media and/or emails
Step 4.
Receive The Profits
Once your campaign is completed you will receive your profits from the campaign
Custom Dashboard
Easily keep track of all your sales and how much funds you have raised. Get notified when your campaign is over
Pricing Options
Raise the most amount of money by choosing your own sale price! Take control over your profits so that you can raise as much money as possible.
Campaign Length
You can choose how long you want to run your campaign in order to collect as many sales as possible. If you find that you don't have enough sales you can always restart your campaign or extend the length.
Automatic Payouts
Set up your account with us so as soon as your campaign ends you automatically get the funds.
Social Sharing
Easily share your campaign with friends and family through social media and/or email. We provide easy ways to promote your campaign so you get as many sales as possible.
Frequently Asked Questions
Why Set Up A Fundraiser Campaign?
You get paid the profits at the end of the campaign
Raise awareness for your cause
No need to invest in costly inventory
Our team of experts set up the store and domain for you
Our team handles the payments and the shipment of the products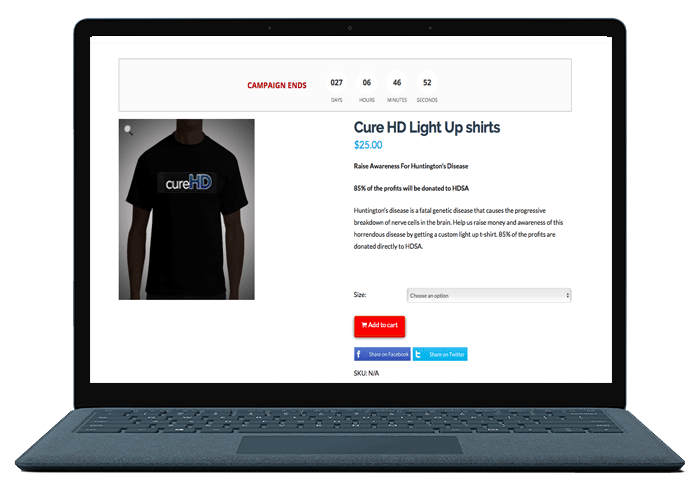 ---