Customize an animated Sign for your next event!
Grab attention for your brand by printing your logo or message on a thin, light, flexible, electroluminscent (EL) poster. The vinyl display provides eye-catching animation effects that are a guaranteed to start a conversation. EL posters are light weight, allowing for a great number of applications without needing a light box or heavy infrastructure. These colorful, attention grabbing, point-of-sales materials are perfect for trade show booths, window displays, and more. Increase leads at your next trade show, special event, or conference with these customized light up signs.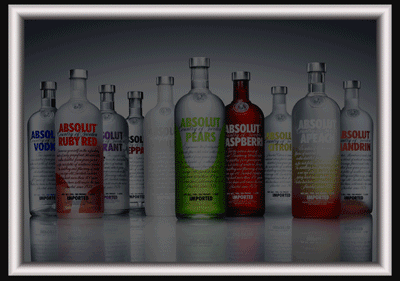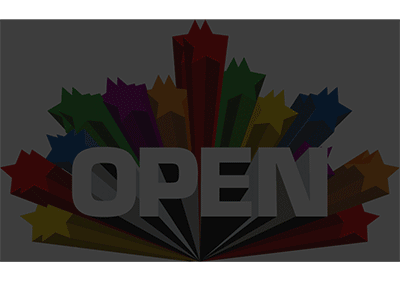 EL Light Up Poster Features
Can display complex animation sequences or consistently illuminate
Can be made into custom shapes
Displays as large as 3 feet by 6 feet
Dual mode- Can be seen when the sign is off or when backlit
Very bright- Uses DC plug or battery depending on size
Easy installation- No light box or heavy infrastructure involved
Flexible- Can be bent to contoured or curved surfaces
Lightweight- Less than 1/8″ thickness
Easily seen in high artificial lighting, dim lighting or even foggy conditions
Has indoor and outdoor applications
What is electroluminescent (EL) lighting?
EL, or electroluminescent signage, is essentially a flat light bulb sandwich consisting of layers of conductive and non-conductive plastic and a layer of phosphor. The phosphor is laminated between two conductive layers and, as a voltage is applied between the two conductive layers, or electrodes, the phosphor emits light energy. When a high-quality, high-resolution image is printed over the light, it behaves like a backlight. EL technology is commonly used in cellphones, watches, calculators, night lights, and other consumer electronics.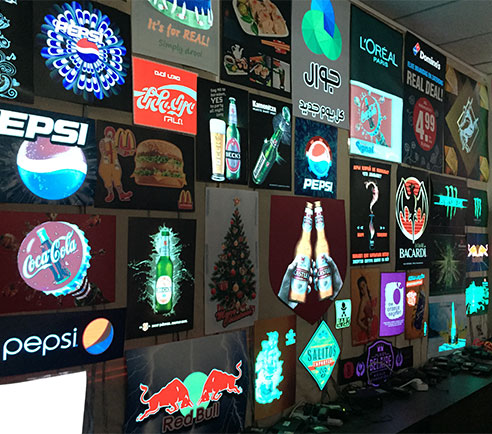 EL Posters Are Great For :
Trade Shows & Conferences

Step up your trade booth game with animated, customized posters. The perfect point-of-sale material to start conversations and generate new leads.

Event Promotion

Looking to cause a buzz for your next event? EL posters are attention grabbers that are sure to make your event stand out amongst the noise.

Marketing Material

Animated EL posters provide significantly better eye-catching capabilites than ordinary backlit signs and posters.
Fill out our custom order form
We will send you back an animated mock up and quote for your approval
Once you approve we will send an invoice where you can pay
Upon payment we will start production which takes up to 14 business days
Frequently Asked Questions